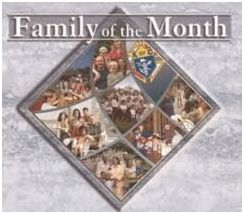 Family Of the Month
Council Family of the Month
July 2019: James & Jane Milanese


James & Jane Milanese are Council 11101 April Family of the Month.
Jim took his Knights of Columbus Admission (1st) Degree in 2007.
Jim and Jane are very busy St Pius X parishioners and Knights of Columbus volunteers.
Jim is SPX Council 11101 Past Grand Knight, Past Deputy Grand Knight, and served 3 terms as Treasurer. He is Past Faithful Navigator of Fourth Degree Assembly 3253, where he served two terms as Navigator. He is an active Honor Guard participant. Currently he is a Trustee for both the Council and the Assembly. He is an active Admission (1st) Degree Team member, where he serves as Financial Secretary.
Jane and Jim often participate in our Knights Monthly Rosaries. Jane has been a past Knights of Columbus Christmas Party organizer.
Jim is on the SPX Parish Council. Jane & Jim attended the SPX Parish Jubilee, the Parish Retreat at the Franciscan Center, and recommend it to all SPX parishioners. They took the SPX Bible study course on the Mass. Jane is also an SPX weekly Cursillo Reunion participant.
Jim is the Room at the Inn Chairman of the Board. While Jane organized Room at the Inn collections of baby clothes and equipment.
Over the years Jane and Jim have been active at many of our Council activities:
LAMB Drives, Fall Festivals, Pancake Breakfasts, Donuts & Coffee, etc.
Jim has a Masters in Economics & an MBA in Financial Markets. He is a Lecturer at UNCG.
Jane is a Senior Project Manager at the Center for Creative Leadership.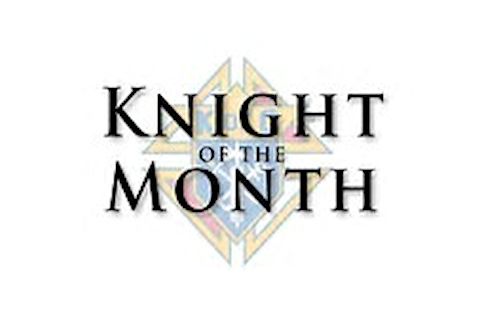 Knight Of the Month
Council Knight of the Month
July 2019 : Warren Duhaime


Warren received his Knights of Columbus Admission (1st) Degree in January 1985. He received his 2nd and 3rd Degrees in February and March 1986 and his 4th Degree in November 2014. Warren joined the Marine Corps in 1963 and spent 1967-68 in Vietnam where he flew in UH-34Ds for the Ugly Angels, HMM 362 Marine Air Squadron. Warren served as Sergeant in Logistics and helicopter gunner.
Warren is a very involved parishioner at St Pius X. He is a volunteer on the SPX Consolation Ministry assisting with funerals. He facilitates Bingo once a month at Dolan Manor. He also volunteers at the Potters House homeless shelter, a part of Greensboro Urban Ministry, where he serves and cooks for the homeless.
Warren has been involved in a variety of other parish functions including the Social Ministry (our Valentine Dance, Game Nights, Receptions, etc.), Fall Festivals, Knights Christmas party, decorating and un-decorating SPX Church at Christmas. Warren helped Father Louis Canino open and remodel the Franciscan Center, where he did painting, carpentry, remodeling, electrical wiring and miscellaneous tasks. He has also supported various events at St. Francis Springs, in Stoneville.
Warren volunteers at the SPX Senior Luncheons making preparations for the luncheons, special programs, entertainment, and fellowship. He is also an Extraordinary (Eucharistic) Minister at Mass once every month. His team needs more Brother Knights as Eucharistic Ministers; if you are interested, please call Warren for information.
He always participates in all Knights activities, such as Fish Fry's, LAMB Drives, Blood Drives and other fundraisers.
Warren held many Knights of Columbus Officer positions. He has been Deputy Grand Knight, Chancellor, Retention Chairman, and Outside Guard. Warren is also a member of our Assembly 3253, where he has been the Inner Sentinel and then Outer Sentinel.
Warren often attends our monthly Rosary, Right to Life programs, Room at the Inn support banquet, etc.
Warren provides parish leadership and service through his charity and fraternity. He is our July "Knight of the Month." Congratulations Warren!