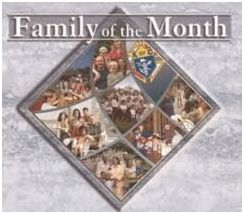 Family Of the Month
Council Family of the Month
August 2018: Daniel & Amy Shepherd


Daniel and Amy were married on February 7, 2007. It was their nieces First Holy Communion that inspired them to attend church on a regular basis again. Amy is a cradle Catholic and Daniel was a congregational Christian.
Daniel and Amy became members of SPX Parish in 2015. Daniel completed RCIA in 2017 and received the sacraments of Baptism, Holy Communion and Confirmation during the 2017 Easter Vigil.
Daniel and Amy convalidated their marriage at SPX Parish in February 2017 on their tenth wedding anniversary.
Daniel joined the Knights in May of 2017. He completed his Second and Third Degrees the same month.
Daniel is a very frequent Council volunteer for Membership Drives, Pancake Breakfasts, Fish Fries, LAMB Drives, Thanksgiving Turkey Ministry, and Belk Charity Fund Raisers.
Amy provides baked goods for the Pancake Breakfasts, and she enjoys participating in LAMB drives and the Thanksgiving Turkey Ministry.
Daniel was recently elected Council Officer as an Inside Guard for the 2018/2019 fraternal year.
Daniel and Amy Shepherd are Council 11101 Family of the Month for July 2018. Congratulations to Amy and Daniel.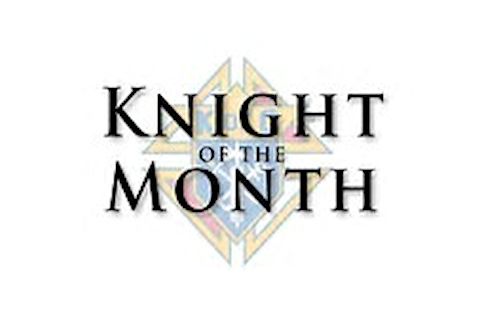 Knight Of the Month
Council Knight of the Month
August 2018 : Phil Cooper


Deacon Phil Cooper is a 25 year member of the Knights of Columbus. He has been a spiritual and charitable force to parishes and communities throughout his life.
Deacon Phil Cooper took his Knights of Columbus Admission Degree in January of 1993. He completed his Second and Third Degrees shortly after. Then Deacon Phil completed his Patriot's Fourth Degree in April 1996.
Deacon Phil is a K of C insurance policy holder. He speaks very highly of the value of his insurance.
Deacon Phil is a past Grand Knight of St Pius X Council in 2003-2004. He is currently an Assistant Chaplain to our Council.
Deacon Phil was ordained a Deacon on September 17, 1994 for the Archdiocese of Washington, D.C.
He was assigned by Bishop Curlin to St. Pius X Parish in 2002.
As our Parish Deacon, Phil's primary duties include baptism of infants, weddings, funerals and marriage preparation.
Deacon Phil is very active in SPX RCIA. (Rite of Christian Initiation of Adults is a process developed by the Catholic Church for prospective converts to Catholicism.)
Deacon Phil applauds the Knights' great work as a pro-family, pro-life organization.
His favorite Knights' activities are: DC March for Life, Fall Festivals, Fish Fries, SPX Donuts & Coffee, Knights' Rosaries, Knights' Christmas party, the October Pro-Life Chain on Battleground Avenue, Blood Drives, Youth Group Cookout, Punt Throw Kicks, Boy Scouts, Free Throw Contests and Pancake Breakfasts.
Deacon Phil gives us exemplary Catholic leadership through the evangelization of his faith and charity. We are proud he is a member of our Catholic Brotherhood. He is the July 2018 Knight of the Month.
Congratulations Deacon Phil!!!